Connect here for exclusive promotions, discounts & more!
Compliance signage is imperative to running a successful business. Whether it is safety signs, instructional signs, or any other mandatory compliance signage, all of this regulation signage is critical to the well-being of your business.
The professionals at Sign It Quick make staying in compliance with OSHA, ADA, ANSI, NFPA, or any other regulation simple.
Who Benefits from Compliance Signage?
Compliance signs are not just for the business owner; they are there to benefit the employees and, most of all, the patrons. People need to know that you care about their safety and their lives to navigate your business comfortably. Compliance signs accomplish just that. 
While many agencies require compliance, it's the people who should be at the forefront of your mind when it comes to compliance signs. You don't have to settle for something unattractive and offputting; we offer a full range of compliance signage that can remain true to your brand while outlining operational necessities.
Necessary Business Signage…What Do You Need?
By having clear and easy-to-locate fire compliance signs, ADA compliance signs, NFPA compliance signs, or those that directly address the requirements of OSHA & ANSI, everybody within your business will feel respected and at ease when they know that safety and health standards are your highest priority.
By definition of compliance, you are required to have various types of signage to ensure that you comply with regulatory requirements from:
American National Standards Institute
Americans with Disabilities Act
Department of Labor 
Fire Department
Occupational Safety and Health Administration
By failing to display your compliance signs clearly, your business could be at risk for potential fines and, even worse, lawsuits in the event of an accident or tragedy.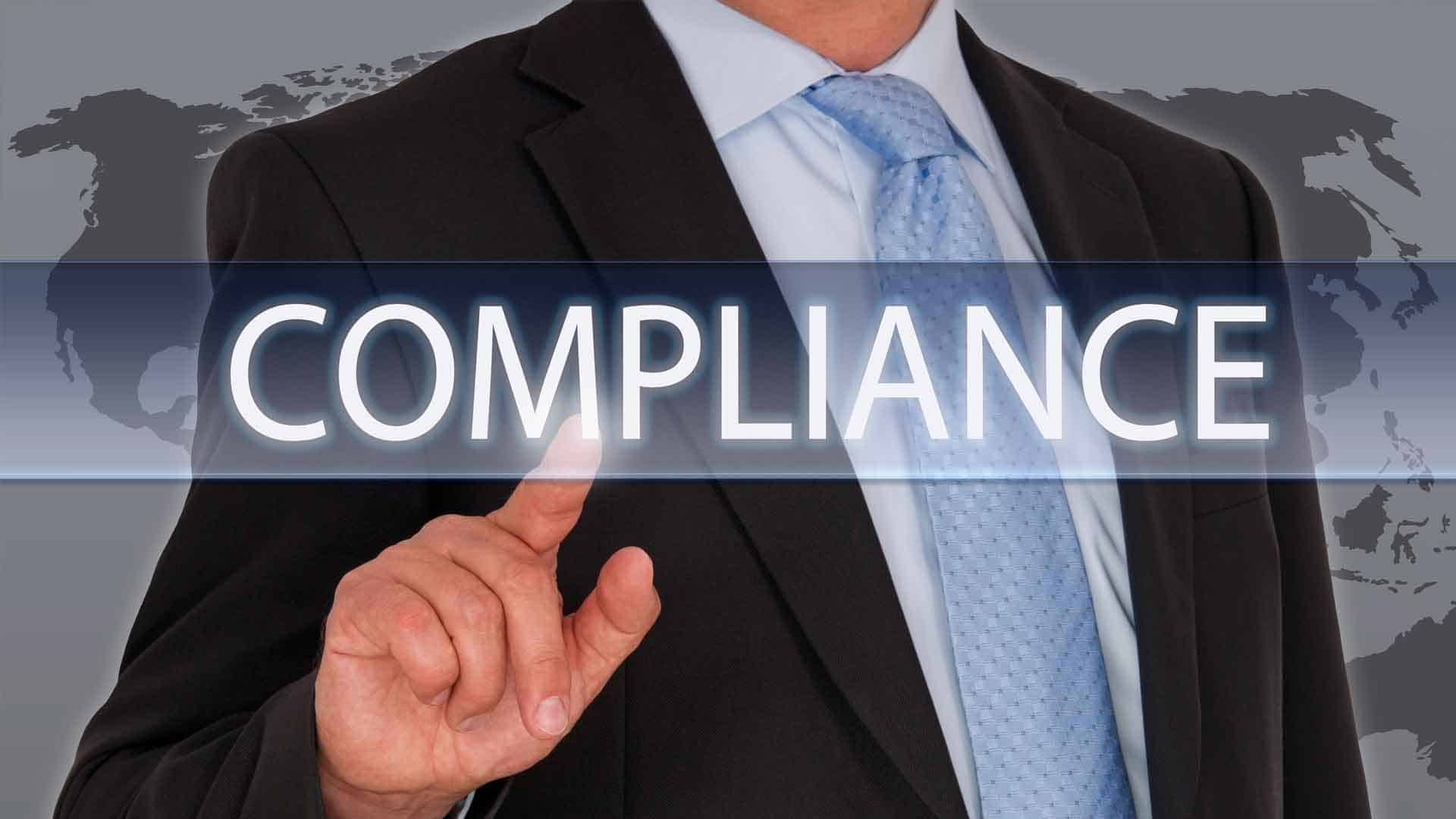 keyboard_arrow_leftPrevious
Nextkeyboard_arrow_right
Compliance Signs Aren't Just Necessary; They're Beneficial
Any business or facility with proper compliance signage has the potential to save lives. When you display concise, clearly identifiable, consistent signs, both employees and patrons can more easily identify hazards.
This alone reduces workplace injury, promotes awareness of safety and safety protocols, and increases the efficacy of your business. 
On-the-job accidents can severely detract from productivity and disrupt schedules, as well as potentially exorbitant costs when it comes to medical fees, legal fees, and regulatory fines.
Not only that, but you care about the people who support and are invested in your success. When you ensure that your safety signs are compliant now, you will have a far lesser chance of regretting it later; after all, if you fail to plan, you plan to fail.
Putting Your Signage to Work
There are a few things to consider when adding or updating your compliance signage.
Is your current compliance signage:
Legible?
Consistent?
Able to be read from at least 5 feet away?
Do they meet regulatory guidelines?
Do they display correct messages with text requirements?
Do they feature appropriate signal words or symbols?
Do they display the correct corresponding label colors?
Does the sign pose any risk through size, placement, or material?
Once you have updated your current compliance signage, it's time to consider if you have overlooked anything:
Have there been any recent changes to your facility or business?
Do you have any new machines or work areas? 
Changes to traffic flow around your business? 
Is there any maintenance or temporary change occurring?
Did you miss any potentially hazardous areas?
Are there any hazards that lack proper identification, tags, or warning labels?
It can seem like a lot to consider, but putting your focus where it counts will reap innumerable and untold benefits in the long run. If you aren't sure where you might need compliance or safety signs, contact Sign It Quick for a rundown from one of our sign pros today!
Branded Compliance Signage
Your business is unique because you put a lot of effort into developing your brand, as it should be. You don't have to settle for premade compliance signage that might detract from your carefully cultivated atmosphere. Instead, high-quality safety and instructional signs should be customized to stay true to your brand and your image— we can help.
At Sign It Quick, you can get customized signage for regular exits, fire exits, fire safety signs, safety zones and hard hat areas, first aid stations, emergency phone locations, and more. These should adhere to your brand's standards while still delivering critical information.  
Appropriately Capturing Attention 
Your custom safety signs should comfort people rather than strike fear into their hearts.
No one wants to spend any amount of time around a sign that is utterly offputting. When you tastefully design your custom compliance signs with your brand in mind, you inhabit a happy middle ground in which you comply with all standards and regulations while simultaneously keeping your precious atmosphere intact. 
Take a Deep Breath
Don't get caught up in the complexities of compliance and regulations concerning your visual communications and signage. We've got you covered in this department. Our experienced professionals at Sign It Quick have deep knowledge and understanding of permitting and other regulatory requirements.
With our wide variety of sizes, color options, and materials, we can make sure that your business, facility, guests, and employees don't suffer as a result of any compliance blind spots. Get in touch today to get on the road to complete compliance with Sign It Quick. Contact us for a free consultation!
Compliance with OSHA, ADA, ANSI, NFPA
5101 Dorchester Rd
Charleston, SC 29418
(843) 552-2626
710 Gracern Rd
Columbia, SC 29210
(803) 731-2001
3338 Atlantic Blvd
Jacksonville, FL 32207
(904) 724-4321