Connect here for exclusive promotions, discounts & more!
Custom Social Distancing Signs
Why Signage Matters During the Coronavirus Pandemic
The world is looking a little different these days as the coronavirus encourages us to keep our personal space personal. As a business owner, you may be used to your store being someone's home away from home. Connection is what so many small businesses pride themselves on.
However, today, nothing says, "we care" more than providing your customers with the space they need to be happy and healthy. One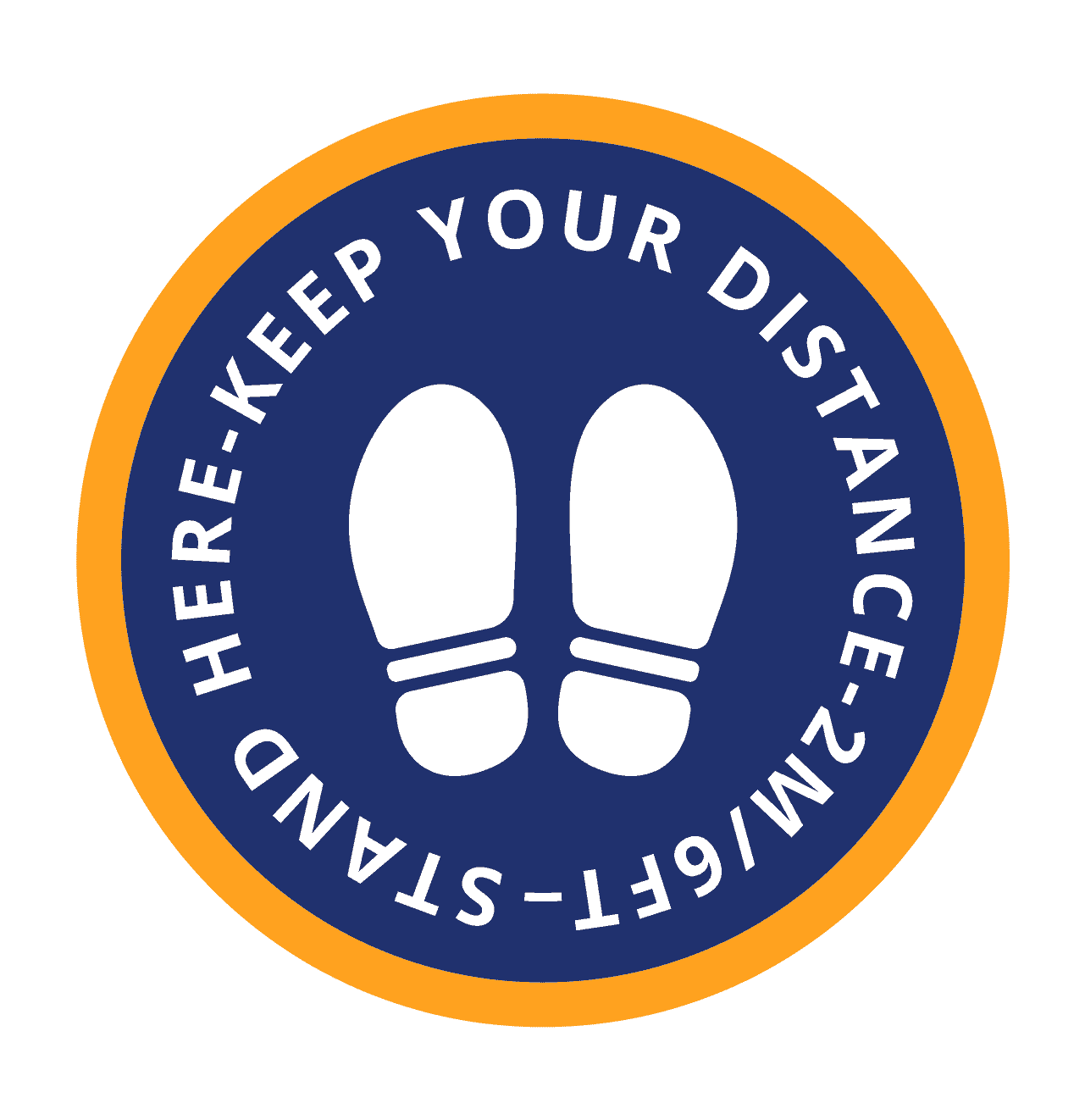 of the most effective methods of communication right now is signage. Since CDC guidelines recommend practicing social distancing, giving your customers the information they need in a clean, safe environment is the best gift you can give them at this time.
Part of what has been created during the coronavirus pandemic is the necessity to plan. Signs let you communicate before you are face to face, which is precious during this coronavirus pandemic.
How to Use Social Distancing Signs
Mapping out clear instructions inside your store helps customers understand your expectations to ensure your customers' and employees' safety. Social distancing signs or stickers are valuable in maintaining safe distances within your store.
These coronavirus signs, though necessary, can still be eye-catching additions to your store. With proper branding, these signs can add to the cohesiveness and overall brand message your store radiates.
Why you Need Covid-19 Signs
Consider placing additional Covid-19 signs around your store that encourage healthy habits such as washing your hands or wearing a mask. It's essential to show your customers your business cares for them during this time and are not just making empty demands. If you can make your invitation to safety welcoming, you create an environment that shows your business as considerate, not complacent.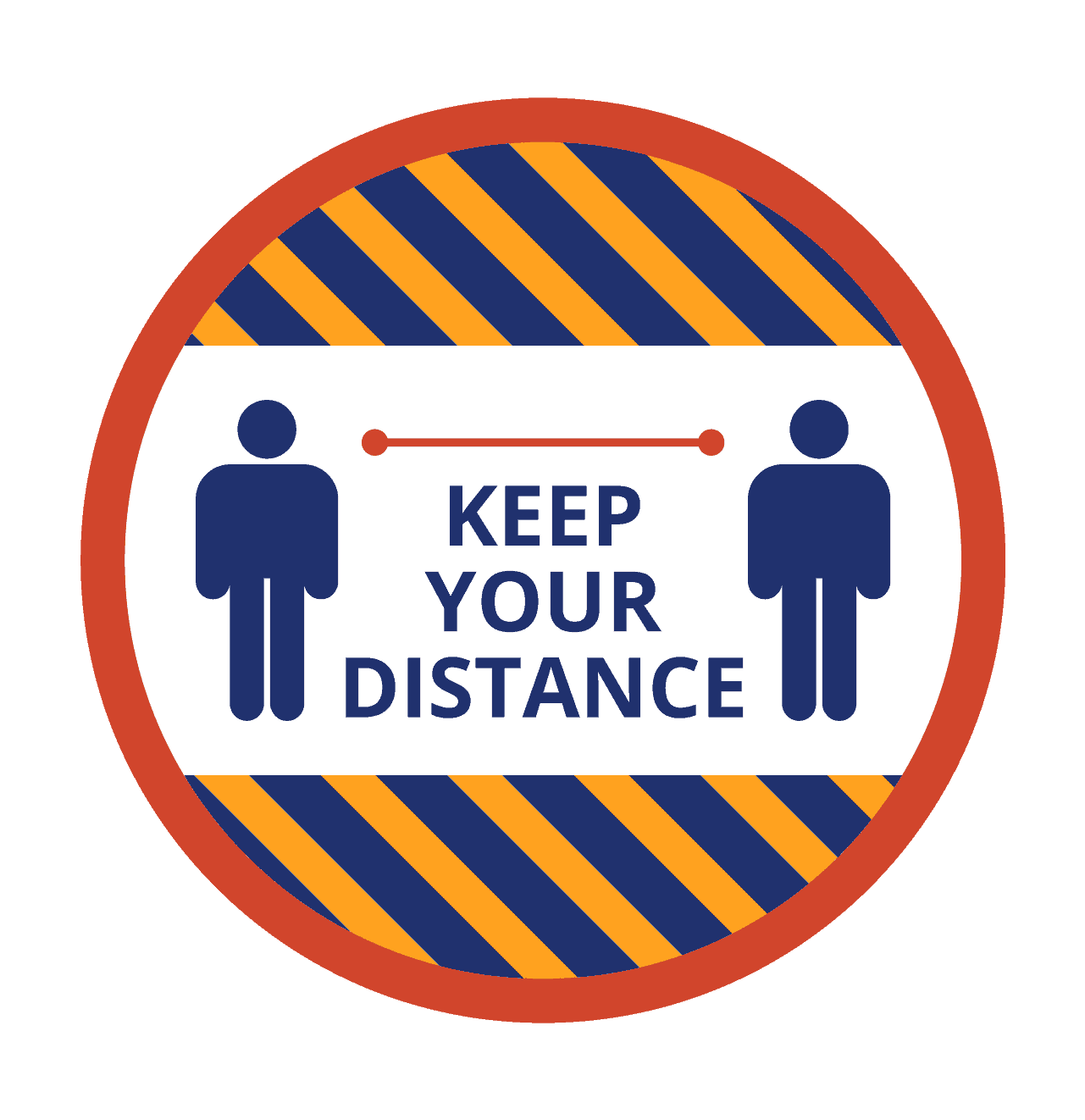 Covid-19 signs, when used on doors or windows, also offer convenience to higher-risk customers. With window signs, you can layout your safety guidelines from outside. This helps those who are more hesitant about shopping know that you are doing everything within your power to keep them safe.
With curbside pickup becoming a vital part of small businesses everywhere, utilizing branded signage for your store to mark out parking places or curbside pickup directions gives your customers a clear understanding of your processes. This helps avoid confusion and allows you to build a good reputation for your business.
Signage during COVID-19 offers your customers something invaluable: clarity. Signage opens the door to clear communication and makes interacting with your business in such an uncertain time that much easier. 
How Sign it Quick Can Help
Sign It Quick offers many signage options, big and small, that will help your business navigate the new social expectations amidst the coronavirus pandemic. Between signs that encourage healthy habits to signs that clarify procedures, Sign It Quick can help you create signage that is helpful and hopeful. 
Now is the time to add more signage to your storefront, and Sign it Quick can help. Contact us today to learn more about our offerings and receive a quote for making your signage dreams a reality.
Signs Create Business and Profits.
5101 Dorchester Rd
Charleston, SC 29418
(843) 552-2626
710 Gracern Rd
Columbia, SC 29210
(803) 731-2001
3338 Atlantic Blvd
Jacksonville, FL 32207
(904) 724-4321