Connect here for exclusive promotions, discounts & more!
Graphic design means utilizing a variety of elements to create a visual representation of an idea or concept. It's not just about making something pretty—it's about making something that works for your business, creating signage and other marketing materials that are both effective and appealing.
We've been utilizing graphic design at Sign It Quick for 30+ years by creating custom images, utilizing brand colors, and helping bring to life some of the best signage in Charleston and beyond.
The Sign It Quick Graphic Design Team is Ready to Help
Our graphic designers are experts at taking the ideas in your head and creating the materials you need. They are excellent listeners and visionaries who can help you understand how your design ideas work together with our products and how that end product will interact with its environment.
The Sign It Quick design team excels at:
Understanding your needs and goals
Listening closely to what you want to achieve
Coming up with creative solutions that make sense for you
Communicating effectively with other members of our team (and yours)
Our graphic designers are trained to understand how visual elements work together and use their knowledge to create beautiful and effective designs for every project. From business cards and brochures to window decals, awnings, and exterior signage, our graphic designers can help make your dreams come true. They'll work with you to understand what you're trying to accomplish and then get started on creating an amazing design that will help take your business to new heights!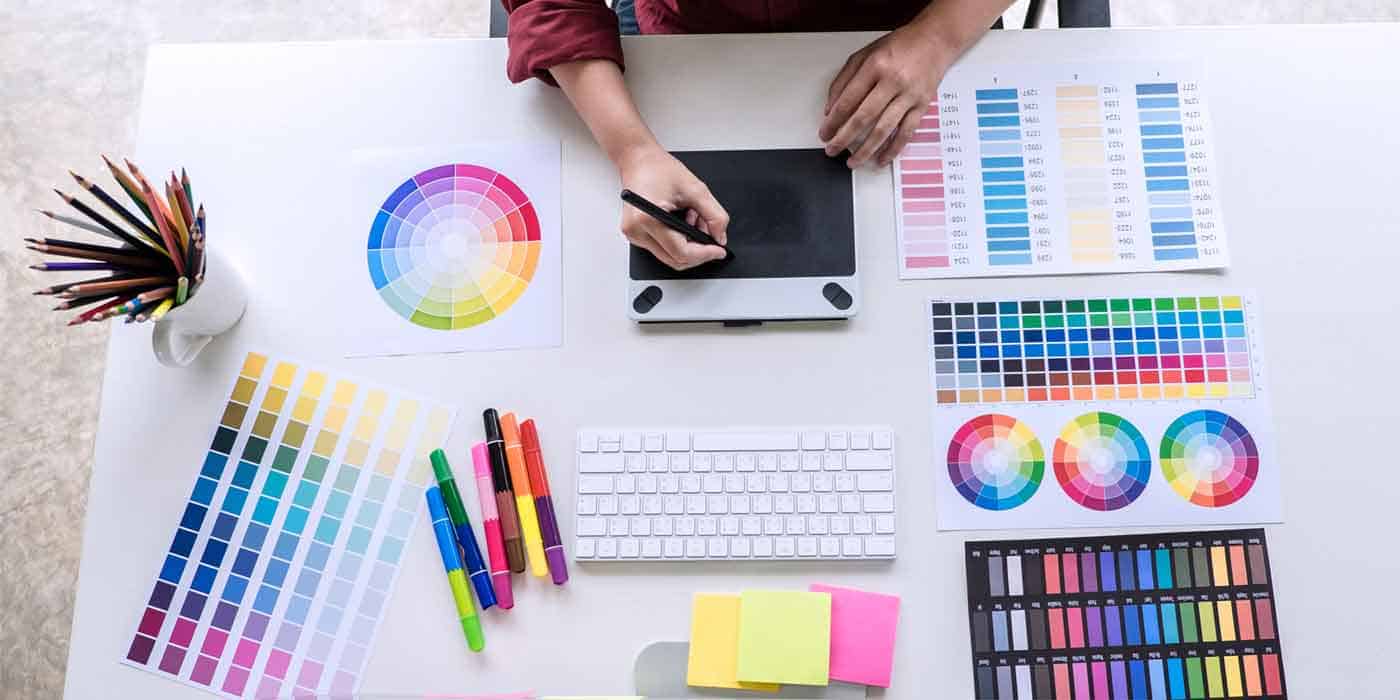 keyboard_arrow_leftPrevious
Nextkeyboard_arrow_right
Graphic Design Services for Small Businesses
It's no secret that graphic design is one of the most important parts of a small business. Whether you're just getting started or you've been in business for years, well-executed graphic design can be the differentiating factor that helps your business stand out.
Graphic design can be essential to the success of small businesses. Graphic design is one of the most accessible options for bringing branding to life. Between branded social media, business cards, and other marketing materials, an investment in proper graphic design can help a small business get noticed amongst the crowd.
We can help you design stickers, pencils, and other promotional products and create big and small signage that showcases just what your business is made of.
Small businesses—never underestimate the investment in great graphic design projects in collaboration with precise, professional signage. It is one of the top ways to get seen when you're just getting started!
Graphics Design Services for Scaling Businesses
We know that when you're scaling up, it's not just about the product—it's also about how you market yourself and reach people interested in what you have to offer. If your business is ready to take off, we can help you do it with custom graphic design services that suit your needs exactly.
Signage is one of the oldest forms of marketing, but new technologies have created a new world of possibilities for businesses that want to stand out from their competitors.
Our graphic design team understands pairing your brand message with marketing materials like no other, creating the perfect blend of promotional products, exterior, and interior signage, car wraps or vinyl stickers for mobile advertising, plus more. We know how important it is for you to be able to communicate your message effectively—and that's why we're here!
No matter how big your business gets, there's always room for quality graphic design. Graphic design helps you stay recognizable and memorable, even when your brand is everywhere. Our team will work with you to build graphics from your existing branding or help establish your new brand entirely.
Can Our Graphic Design Team Help With Fun Design Projects?
Yes! Sign It Quick doesn't just work with companies. We work with many individuals looking to bring something a little extra to their households or automobiles.
Whether a sign for your backyard or a creative partial wrap to enhance the look of your car, Sign It Quick can help.
We offer custom design services for both businesses and individuals alike. Whether you have a specific idea in mind or would like our team to create something new for you, we're here to help..
Add Some Vibrance To Your Marketing Plan
Our graphic design team can help you custom-tailor the right signage, stickers, or vehicle wrap that brings color and messaging to life.
We'll utilize one of our graphic design pros to help hit your target audience with the proper messaging and design or just enhance the little things in life with our graphic design team.
We can help set your marketing plan into motion. Graphics will always be the key to differentiating yourself—and we want you to stand out!
Don't Have a Logo Yet? We Can Help.
While we don't specialize in logo design at Sign It Quick, we know the direction to point you in to get the logo you need for your business. Reminder: Logo prices vary depending on the type, time, and designer. Read this blog to learn more about WHERE to get the perfect logo for your business.
In the meantime, here is a rundown of what to look for when having your logo created:
First, know what kind of logo you want.
Do you want a simple, minimal design? Or maybe something more complex and abstract? An icon-based logo? A wordmark? Knowing what type of logo will work best for your business is important before you start looking for designers.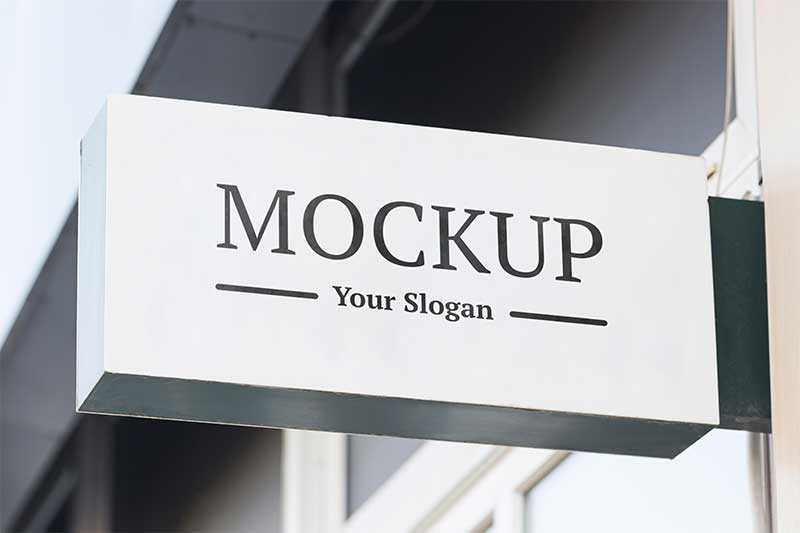 Next, do your research!
Check out portfolios of other designers and see if any of their styles speak to you—or if they don't resonate at all. You'll be surprised how much this helps narrow down what sort of look you might want in a designer.
Lastly, ask questions!
If something doesn't make sense or seems off when talking with a designer, don't be afraid to ask them why they did it that way. The more information they share with you upfront (and the more honest), the better off everyone will be later down the road when it comes time for revisions or tweaks on things like color schemes or typography choices.
If you need another set of eyes to discuss the printability and scalability of your logo, reach out to our graphic design team!
Sign It Quick Is the Design Team You Need
Our designers understand that each client is unique, and we take pride in being able to provide solutions that are tailored to your needs. Our mission is to help you grow your business and expand your reach through a strong visual identity that reflects who you are as an individual or company.
With over 20+ years of design experience, our highly skilled graphic artists bring life to your business, message, and mission. Using the best software technology, Sign It Quick graphic designers are more than talented at creating bold, stately, and effective designs.
We have worked with businesses for over 30 years. We have been responsible for building brand recognition and launching new businesses into the marketplace. We think it's your turn! Reach out today for a free quote.
Signs Create Business and Profits.
5101 Dorchester Rd
Charleston, SC 29418
(843) 552-2626
710 Gracern Rd
Columbia, SC 29210
(803) 731-2001
3338 Atlantic Blvd
Jacksonville, FL 32207
(904) 724-4321