Connect here for exclusive promotions, discounts & more!
After our design experts complete your perfect custom sign, our professional installation crew takes over from there. This ensures the proper and safe installation on site, ensuring your sign can be seen and complies with all regulations and code restrictions.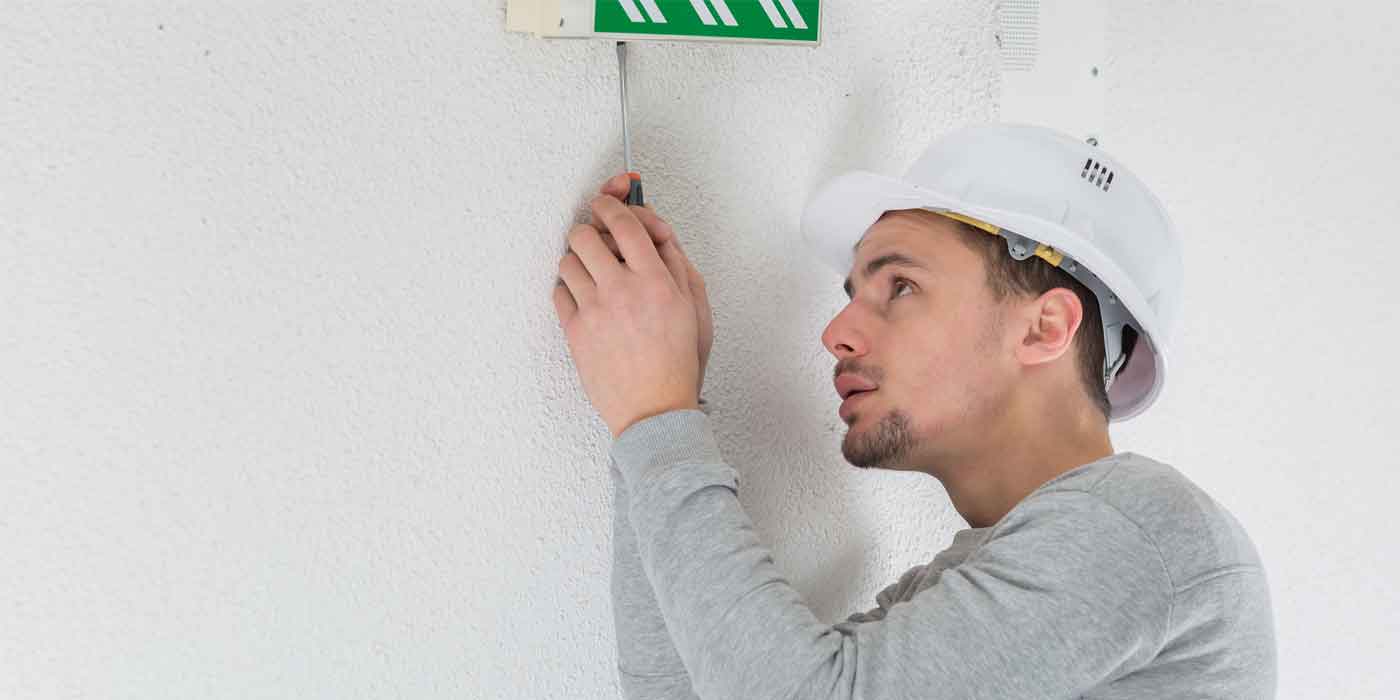 At Sign It Quick, we create signs that are made to be seen. Part of creating a sign to get your message across is making sure it stands (or hangs) as firmly as your messaging.
We aren't just sign makers; we're signage experts.
We've got your back when it comes to installing signage. We always want you to be happy with your signage purchase and continue to take pride in how your signs look. When we say we can cover all of your custom signage needs, we mean it; Sign It Quick offers complete installation services of our signage, big and small, so that you don't have to carry the stress of whether or not your sign is installed correctly.
Our team of sign installation experts can ensure the proper installation of your sign and will see that any unforeseen issues that come up during the process are taken care of swiftly and without harm to you, your building, or your sign location.
Professional Custom Sign Installation to Ensure Safety
Safety is a huge factor when it comes to signage. Installing your business's custom signage yourself means taking an enormous risk—if installed incorrectly, you could be putting yourself and others at risk of serious injury. If you're not using a professional sign installation company, there's no way of knowing if a sign is properly installed, opening yourself up to the risk of physical damage to your walls or floors, not to mention creating an unnecessary risk to your patrons or employees.
Good signage is always safe signage.
You Have Your New Custom Sign…Now What?
Custom sign installation can be a daunting task for any individual. It requires precision, strength, (and sometimes even some heavy machinery) to ensure your signage is installed the way it was envisioned. While many signs are designed to hang on walls or posts, some need to stand on their own, such as channel letters or neon signs.

Commercial signage almost always requires professional signage installation. Whether you're looking for a new storefront sign, creating a custom marker for a historic home or apartment building, or doing a few simple real estate sign installs, we're here for you. 
Our staff has a wealth of experience with signage of all shapes and sizes, suited for varying conditions, ensuring your sign always gets the attention it deserves by providing you with a sturdy foundation for your message.
Professional Sign Installation to Ensure Accuracy
When you're ready to install a large storefront sign on your building, you'll want to be certain it's done right. We do too! The Sign It Quick installation team is comprised of legal and zoning experts who are well-versed in local zoning requirements to ensure that signage is installed to local code.

Because different signs require different levels of attention and expertise, our team will help you determine the kind of service you will need from us with your sign purchase, as well as help you understand what permits and other local requirements may be necessary for your custom sign installation process.
Longevity of a Sign It Quick Sign Install 
Signage is a beautiful thing. It's not just about the look of your sign, but about how it looks for years to come. A proper installation is integral to proper signage. Our high-quality signage experts have a deep understanding of different methods and necessities for getting all types of signs installed without flaw.
For example, we offer beautiful, detailed monument signs and cast plaques. Though small signage, the weight is heavy. Our signage experts are happy to meet you on location to ensure your sign is installed properly.
A beautiful sign not properly installed can fall apart or be damaged over time, especially outdoor signs. For example, if a stone sign isn't set into concrete correctly or at the right angle, it will eventually lean and fall off its base. Or, if a metal sign isn't appropriately secured to its frame or building, it could come loose and swing around in the wind.
Our expert installers are skilled at setting signs so they'll last for years—and so they look great while they do!

Complex Network of Signs Installation
Large institutions like hospitals or colleges may invest in wayfinding signs. Many sign installation companies won't consider these complex projects as it takes careful consideration to understand the way signage works together. Our team understands the intricacy of installing complex networks of exterior and interior signs and will do the job right every time.
Since our team is well-versed in the design of these networks, we can optimize their effectiveness, helping you create a wayfinding system that will lead your patients, students, and visitors to their destination with ease.
DIY Sign Installation
We ensure you have everything you need to manage the independent installation of small, lightweight signage, such as interior business signs or banners. Every sign we sell comes with the basics required for a proper installation, including hardware and instructions.

Are you ready to take on your next sign project? While our instructions will guide you through any small signage installation, there are a few things you should remember:
Always identify where the sign will be placed first.

Ensure there's enough space available in the area where it will be placed.

Make sure there are no electrical wires or other obstructions where your sign will go!

Measure twice.

Hang your sign!
How Else Can We Help?
Have you spent hours searching for "sign installers near me?" Well, you've found them! Sign It Quick has three east coast locations waiting for your call!


keyboard_arrow_leftPrevious
Nextkeyboard_arrow_right
5101 Dorchester Rd
Charleston, SC 29418
(843) 552-2626
710 Gracern Rd
Columbia, SC 29210
(803) 731-2001
3338 Atlantic Blvd
Jacksonville, FL 32207
(904) 724-4321