The objective of signage for any business or service is to get you noticed. When people see and are familiar with your sign, that is the beginning of your relationship with them. Visibility makes you familiar and recognizable, but if you only have one sign on or in front of your business, people have to come to you to see it. Or, perhaps your business does not have a physical location at all? That can add a layer of difficulty to marketing yourself effectively. At Sign It Quick, we have just the solution for both of these problems.
What if you could increase the visibility and reach of your business exponentially just by doing something you are already doing? Well, you can, and we are here to show you how.
Vehicle lettering is one of the best and most effective ways to get your business or service noticed, especially on a tight budget. Did you know? The average cost of a vinyl decal covering a van's side is only around $100. While there are additional charges for extra lines of text and coloring, vehicle lettering is still far more affordable than just about any other form of offline marketing.
The kinds of businesses that can benefit from custom vinyl vehicle lettering are nearly endless, but here are just a few:
Construction
Mobile services
Trades & craftsmen
Repair & home services
Realty
Artisans
Caterers & food trucks
Freelancers
Small businesses
And so many more!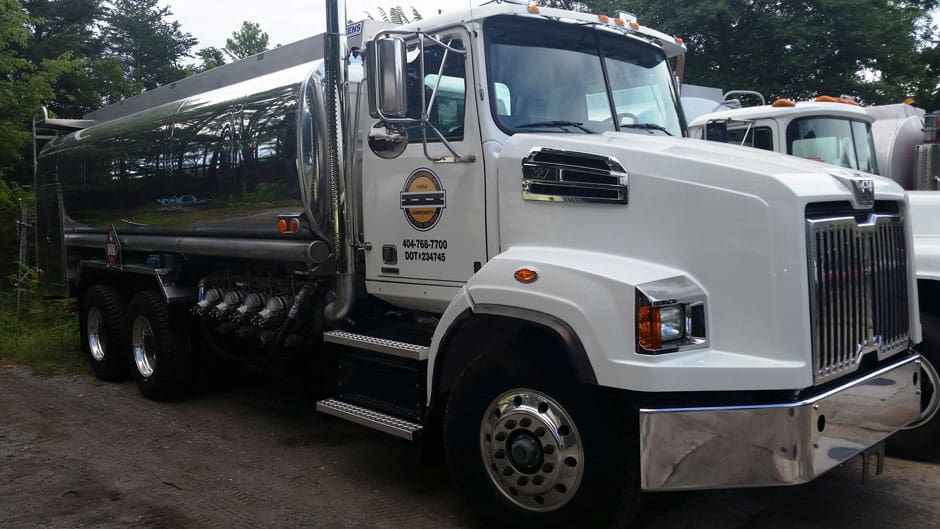 Just imagine the impact of your logo or simple but classic lettering on a vehicle that covers 10-20x the area that a fixed sign would; now that is organic reach! In today's marketing and advertising world, vinyl lettering is one of the most cost-effective ways to reach your target market…and beyond.
If you think of your vehicle or fleet like mobile billboards, having easily visible contact information and a few details about who you are and what you do can garner business you would otherwise not have access to. Even if you think of your vehicle as a business card, imagine how many hands are holding your card as you park your vehicle, run regular errands, visit a trade show, stop by to see a friend, or even just drive to work or home. Adding custom vinyl material lettering to your marketing efforts could give your business the boost you need.
Boosting Business Buzz
Vehicle lettering also can create a lot of buzz around your business. Even if you aren't sure what kind of design would best suit you, our creative experts can show you the way. Your unique and creative design can go a long way to making your vehicle memorable. Let's say that you have your own bakery. If your vehicle features an enormous, savory-looking cupcake, people will start referring to it as the "cupcake car." That's valuable word of mouth gained simply from driving your vehicle.
Making your vehicle stand out with custom vinyl vehicle lettering can also help you build positive relationships with clientele. Have you ever had an unmarked vehicle show up on your property or in your driveway? It can be unsettling to wonder who they are. However, with your car clearly marked with your business' name or logo, people know who you are with one glance…and so does everyone who drives by; this offers them a sense of security and thus builds confidence in you and your brand.
What Are The Different Types of Vehicle Lettering That We Offer?
At Sign It Quick, we can create custom vinyl car lettering, truck lettering, truck decals, window perfs, magnets, and custom car graphics. And, with three locations, we are right around the corner to ensure that you get in, get out, and are on your way to be seen!
Can I Utilize Custom Vinyl Lettering Even If I Don't Own a Business?
Besides advertising for businesses, there are multiple options for what you can do with applied vinyl graphics and custom designs. Many of our clients have gone the artistic route and use custom vehicle lettering to show support for causes or charities, political parties, share their favorite quote or motto, advocate for favorite sports teams, or even remember loved ones on their vehicle. The opportunities for customization are limited only by your creativity. If you can dream it, we can make it! So, why not make a statement that shares who you are with the world or demonstrates what matters to you most with custom vinyl vehicle lettering?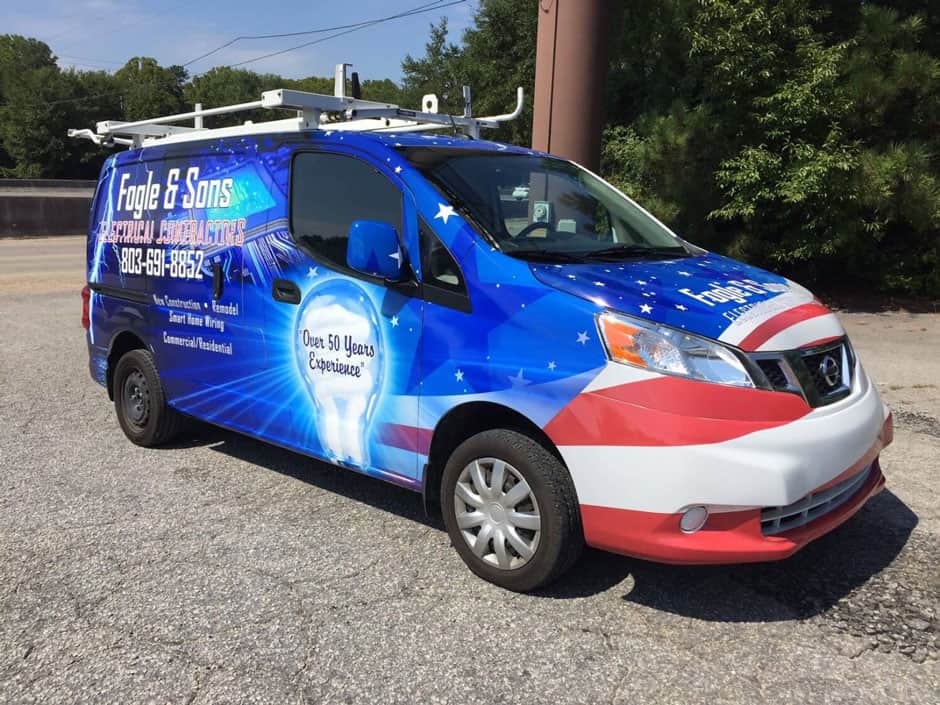 Here are some more FAQs regarding vehicle lettering:
Will vinyl lettering hurt my paint job?
Heavens no! We know you love your car, and maybe you aren't sure you are doing what you want to do for the rest of your life. Our vinyl vehicle lettering is easy to remove; with heat from a hairdryer, you can simply peel it right off. It's that easy!
Can I reapply a different design if I want a change?
Indeed, you can! Because vinyl graphics are easy to remove and safe to use on your vehicle's paint and windows, you can also change them to easily make necessary updates. They aren't like that tattoo you wish you'd never gotten. Our vinyl material designs are easy to remove; you can change course, alter, and adjust every single time you want to or as you have new and exciting deals and offerings available.
What might be the reason for frequently wanting to change my vinyl decals or design?
While there are many, we have found that businesses love to focus on sharing any current sales, discounts, or offerings while they are available. With custom vehicle lettering near you, you can attract the attention of new business and pique peoples' interest while keeping your lettering, discounts, offers, and messages current.
What if I know I want a design but don't know how to go about the designing process?
You are in luck! Our design professionals at Sign It Quick live to bring your design dreams to life. If you do not already have a specific design or logo in mind, they will walk you through every step of the design process.
What if I want to do a vehicle wrap?
At Sign It Quick, we offer partial vehicle wraps rather than full wraps due to the heat and humidity in the South. While wraps can be a challenge for any installer, our job at SIQ is always to get you as close to your dreams as possible while still staying practical. Contact us today to discuss how you can maximize this option to make a serious statement for your business or personal cause.
Can I still advertise on my vehicle even if I don't want a vinyl decal?
If you know that you want a little more flexibility and that you want periods of time when your vehicle is truly "off duty," or if you drive a couple of different vehicles, ask us about our magnetic designs that can be moved from car to car or tossed onto a trailer just like any other magnet.
Is there an option for me if I don't want vinyl lettering and I want something more than a magnet?
Absolutely! We have tried to think of everything. We also offer custom window perfs for you vehicle windows to get you the advertising you want without going anywhere near your paint. These are easy to install and just as easy to remove without blocking the visibility out of your vehicle windows.
Now is the time to consider taking your marketing goals to the next level while doing something you already do. We want to help you get noticed and for each and every potential client to become an actual client. Custom vehicle lettering can achieve precisely that at a fraction of the cost. Contact us today for a quote and to discuss how we can support you in achieving your advertising goals!